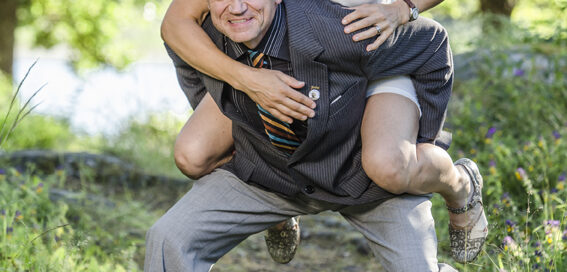 Lindy Hop Workshop with Lennart and eWa
On March 9th We were lucky enough to host some Lindy Hop royalty here in Nijmegen: Lennart Westerlund and eWa Burek. These two Swedes have been and continue to be an integral part of the evolution of the dance. Indeed, Lennart was one of the original Swedish swing dancers who went to New York in the early '80s to track down some of the "old-timer" Lindy Hoppers such as Al Minns. Within a few years, Lennart and eWa were dancing in the Lindy Hop display troupe "the Rhythm Hot Shots" (see our media section for some nice footage).
The evening started with a special lecture by Lennart, through which we learned some of the history of Lindy Hop, the people involved and its evolution, most notably including Frankie Manning, Al Minns and Norma Miller. This was followed by a short workshop which involved learning a good sense of rhythm, scatting and body movement. We were ever so happy to welcome these two wonderful teachers to Nijmegen and look forward to meeting them again on a dance floor somewhere some time soon!